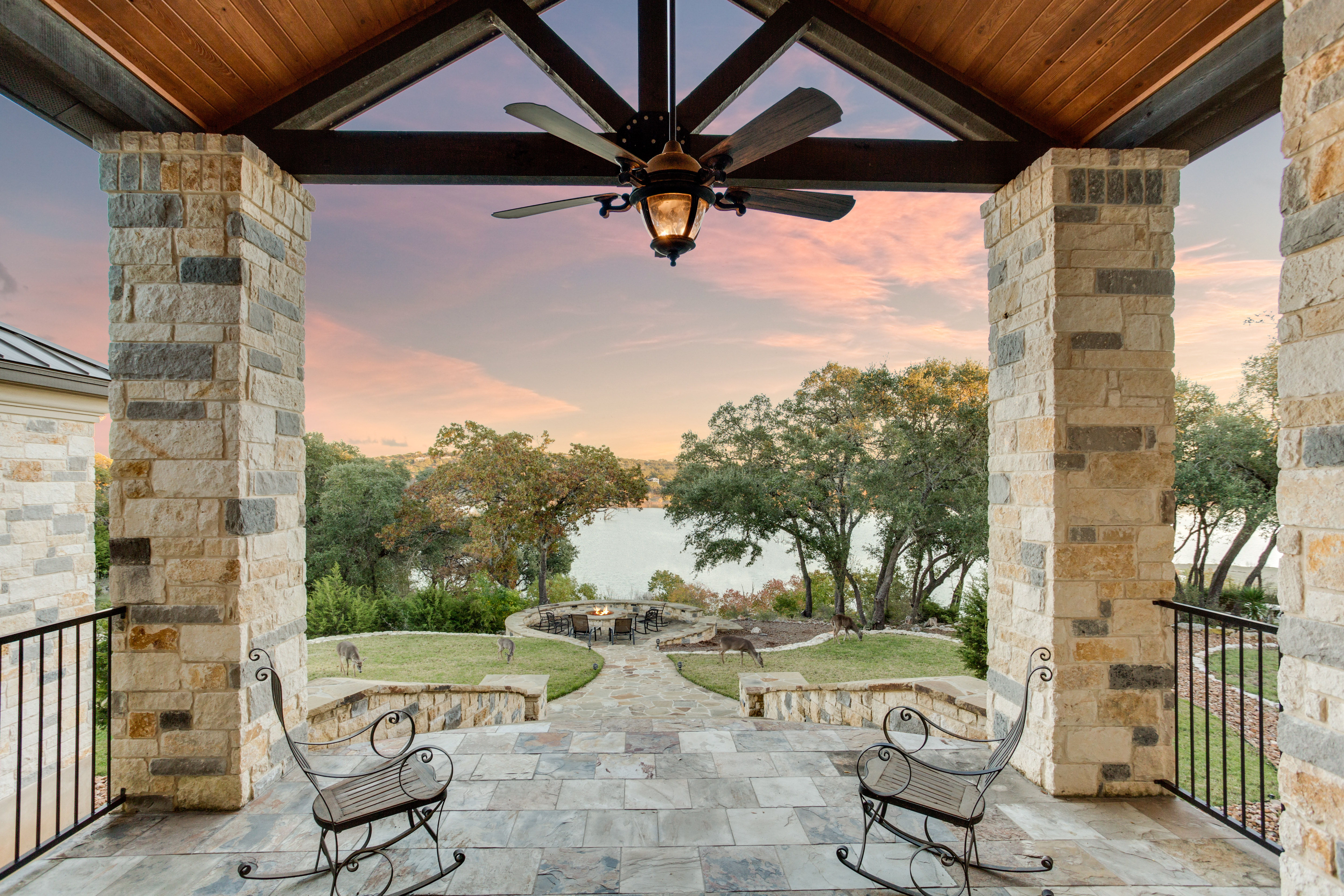 Texas Retirement Communities: Great Private Communities | No Age Restriction | Texas Hill Country
"Boomer retirees are loving what the Texas Hill Country affords them." –Dallas Morning News
Texas Retirement Community At Las Brisas and First Mountain, two premier Texas Retirement Communities, on Canyon Lake, the developer, Warner Group Inc., has combined the natural beauty of the Texas Hill Country with first class amenities to provide the city-weary retiree the perfect gated, residential community in which to relax and enjoy life. Both Texas retirement communities are designed for active adults but are not age restricted.
Canyon Lake GolferMeets Your Interests and Budget
Finding the right place to retire can be a difficult process. When looking at a new retirement community locale, it is important to find a place that meets your interest and your budget. As publicized in newspapers and magazines across the country, the Texas Hill Country between Austin and San Antonio can provide one of the most interesting and affordable lifestyles available for today's active seniors. We are confident you will find Canyon Lake, Texas – a small area in the heart of the Hill Country – an excellent choice for your retirement home and Las Brisas or First Mountain ideal residential retirement communities.
Las Brisas at Ensenada Shores and First Mountain offer lake view and waterfront properties on scenic Canyon Lake – 18 miles West of New Braunfels, the Comal County seat, 23 miles west southwest of San Marcos, 35 miles north of San Antonio, and 54 miles south of Austin.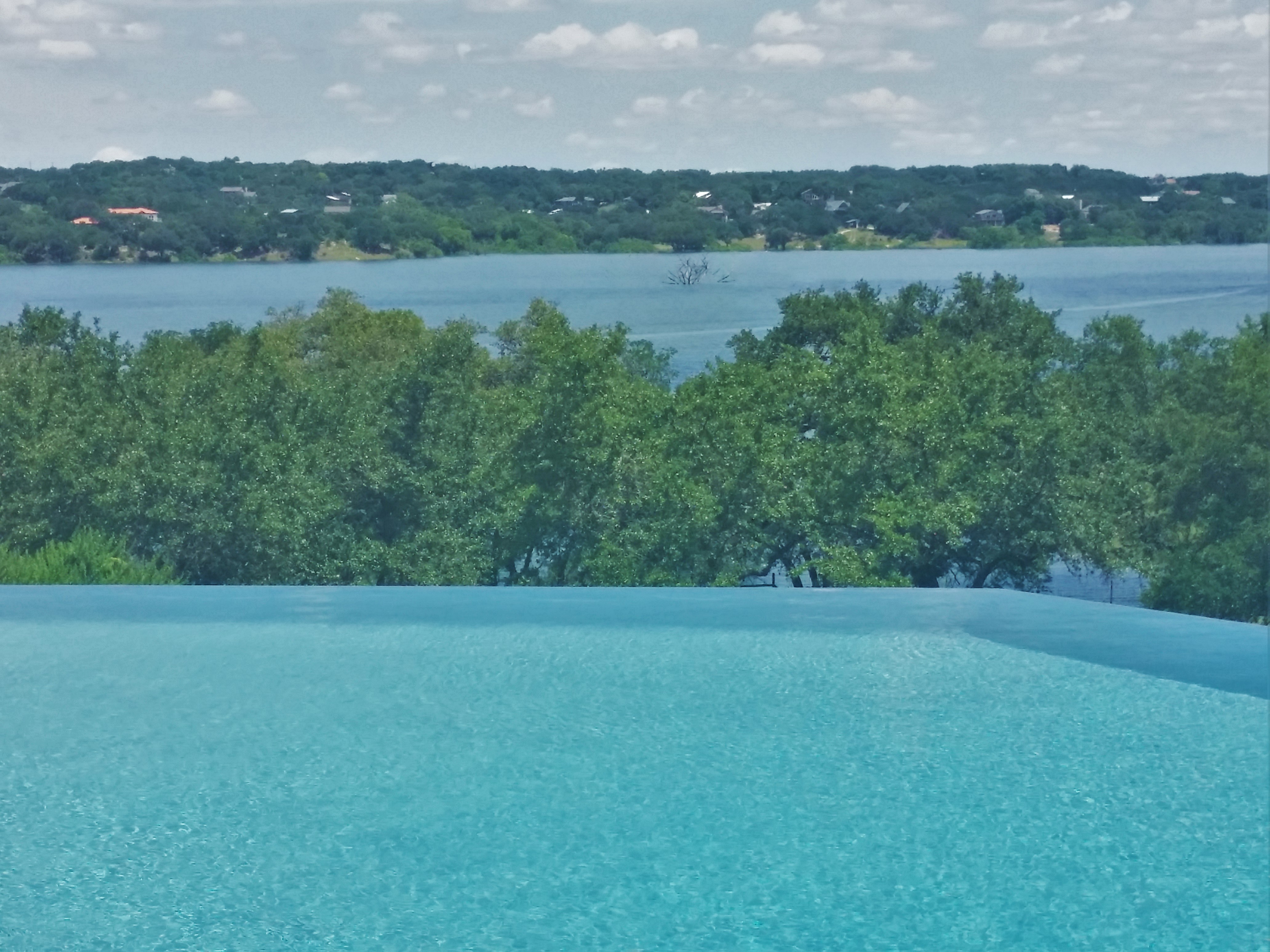 .
TEXAS LAKEFRONT PROPERTY | PRIVATE LAKEFRONT COMMUNITY
Las Brisas at Ensenada Shores : Texas Lakefront Community Canyon Lake
Las Brisas Hill View Home
From the moment you drive through the tree lined, gated entry of the Las Brisas at Ensenada Shores community on Canyon Lake, Texas, you become aware that nature's beauty has been artfully blended with master planning and design to create the perfect Texas lakefront setting for your private and secure home.
HILL COUNTRY | LAKE VIEWS | MODERN CONVENIENCES
Las Brisas Canyon Lake Waterfront Pool Residents have a choice of stunning views from the privacy of their homesites of 1+ acre in size.
View selections include:
Crystal blue waters of Canyon Lake
Rolling hills
Enchanting valley floors
High-speed fiber optic internet access
High Definition Cable TV
Central water
Metered propane gas (a huge plus for chefs!)
Underground utilities.
Canyon Lake Land KitHill Country Luxury at Canyon Lake
The natural beauty of Canyon Lake, the Guadalupe River and the Hill Country make this community one of the most desired real estate developments in Texas.
Affordability
Many factors affect your retirement decision. The affordability of the prospective location usually tops the list. At Canyon Lake, you will find that housing, taxes, and other living expenses are extremely reasonable, resulting in a lower cost of living when compared to other major metropolitan areas. According to Sperling's Best Places, Canyon Lake's cost of living index is lower than the US average, ranking 94 out of 100 (100 being the overall cost of living average in the US) and even better, Canyon Lake has no city tax or state income tax.
Whether you're downsizing or building that special custom home for retirement, you'll find the communities of Las Brisas or First Mountain are affordable and provide the first class amenities that make retirement a joy to wake up to! The average home price is $135 per square foot.
Las Brisas and Ensenada Shores and First Mountain offer seniors easy access to a wide variety of healthcare facilities. Unquestionably, the Canyon Lake area is well situated to provide seniors with the healthcare they need.
Convenient Access to Hospitals
Only 16 miles away in New Braunfels is Christus Santa Rosa Hospital whose mission is to bring the best medical care to Comal County. The hospital offers cardiac care, a comprehensive cancer program, surgical units, a diabetes care program, and an array of specialty services, and orthopedic services. In San Antonio, approximately 35 miles away, is the world renowned South Texas Medical Center (STMC), one of the largest medical centers in the country spanning 900 acres in northwest San Antonio and housing a number of research institutes.
Central to the South Texas Medical Center is the University of Texas Health Science Center at San Antonio and its teaching hospital: The University Hospital, which has a wide range of specialists from orthopedics to oncology with state of the art facilities that only a research university can provide. Others hospitals that have affiliated programs or projects with the UT Health Science Center include the Audie Murphy VA Hospital, CTRC, Brooke Army Medical Center, Texas Cancer Clinic, the Children's Cancer Research Institute, Christus Santa Rosa Health System, Texas Neuroscience Institute, Villa Rosa, St. Luke, and 11 Methodist hospitals.
Nearby Rehabilitation Facilities
Nearby in New Braunfels, excellent rehabilitation facilities can be found. Included are Christus Santa Rosa Rehabilitation Services, Sundance Inn Health Center and Texas Physical Therapy Specialists.
Canyon Lake Weather
Canyon Lake's weather temperature is quite desirable for those who like sunny days to walk, bike, sail, play tennis and golf. The average January high/low temperature is 60F/38F and the average July high/low temperature 95F/71F with annual rainfall at 36 inches per year.
Recreational Activities
Canyon Lake Known as the water recreational capital of Texas, Canyon Lake abounds with an abundant number of outdoor activities to be enjoyed by seniors and their families. Learn more about recreational activities and amenities.
Movies, Restaurants, Libraries, Museums, Concerts.
Las Brisas at Ensenada Shores and First Mountain are located within fifteen minutes of 9 theaters, 652 restaurants, 9 libraries and 4 museums. Live concerts are held at the Brauntex Performing Arts Center in downtown New Braunfels. The Mid-Texas Symphony performs classical musical concerts throughout the area. Great day trips are possible to the heritage-rich central Texas towns in the Texas Hill Country, such as New Braunfels, Wimberley, Fredericksburg, Kerrville, Johnson City, Marble Falls and Bandera located on the Texas Wine Trail.
Las Brisas at Ensenada Shores and First Mountain are located approximately 36 miles from the San Antonio International Airport, 24 miles from the New Braunfels Municipal Airport, and 14 miles from the private Canyon Lake Airport. Both residential communities are served by GVTC's Fiber-To-The-Home allowing home owners to have digital cable TV, high speed Internet access, digital telephone, and digital security monitoring. Cell phone coverage is provided by all major carriers.
Churches
A wide variety of churches are available in Canyon Lake including Canyon Lake Church of Christ, Canyon Lake Presbyterian Church, Canyon Lake United Methodist Church, Cranes Mill Baptist Church, Hill Country Bible Church, St. Andrew Lutheran Church, St. Francis by the Lake Episcopal Church, and St. Thomas the Apostle Catholic Church.
The Perfect Retirement Communities in the Texas Hill Country – Come See Us!