All of the Las Brisas/Ensenada Shores sales during this period came from Real Estate Broker Paul Sullivan. (Central Texas MLS)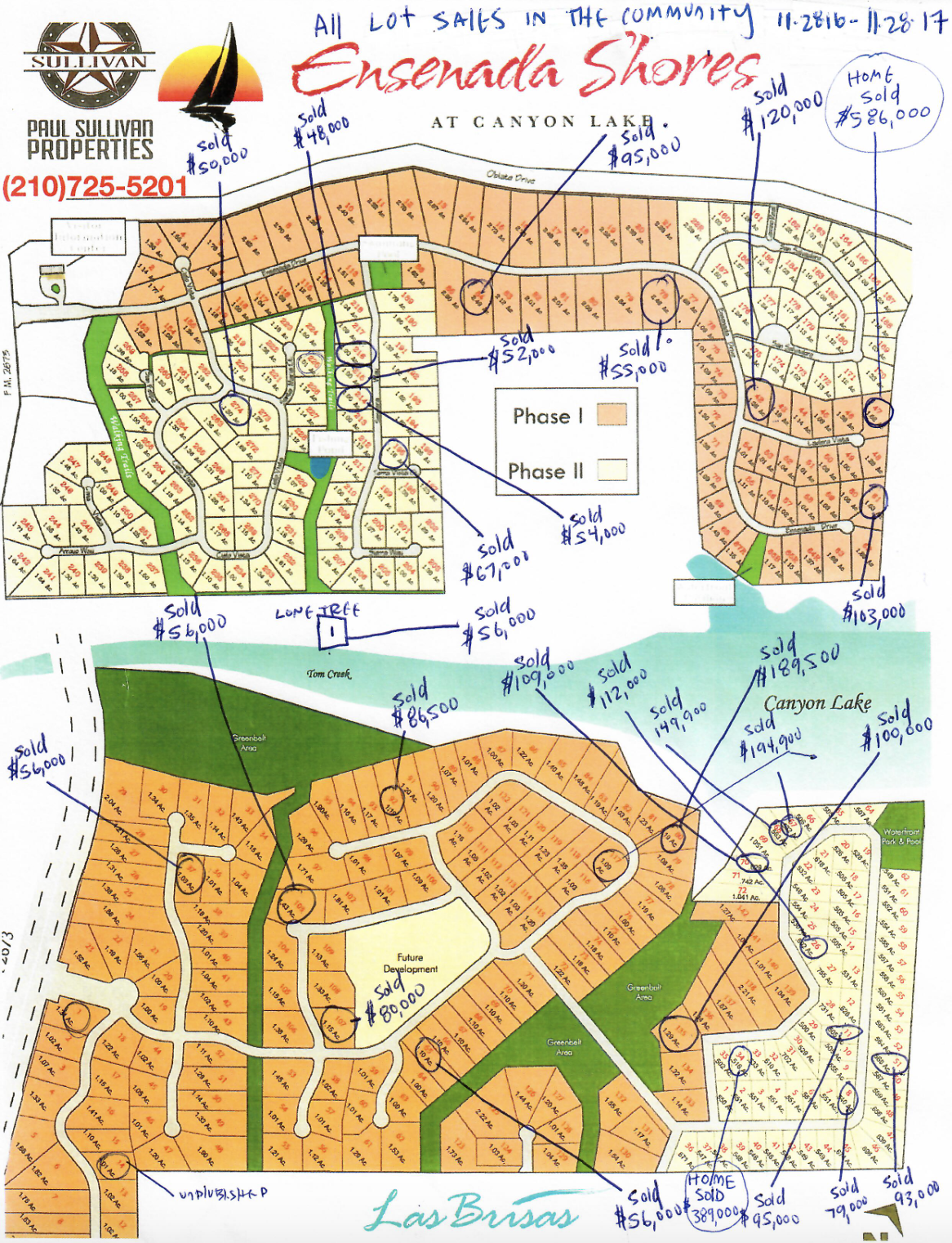 The graph below represents "ALL" gated community 1/2-10ac land sales at Canyon Lake priced in the 30-300K range during the 11/28/2016-11/28/2017 period.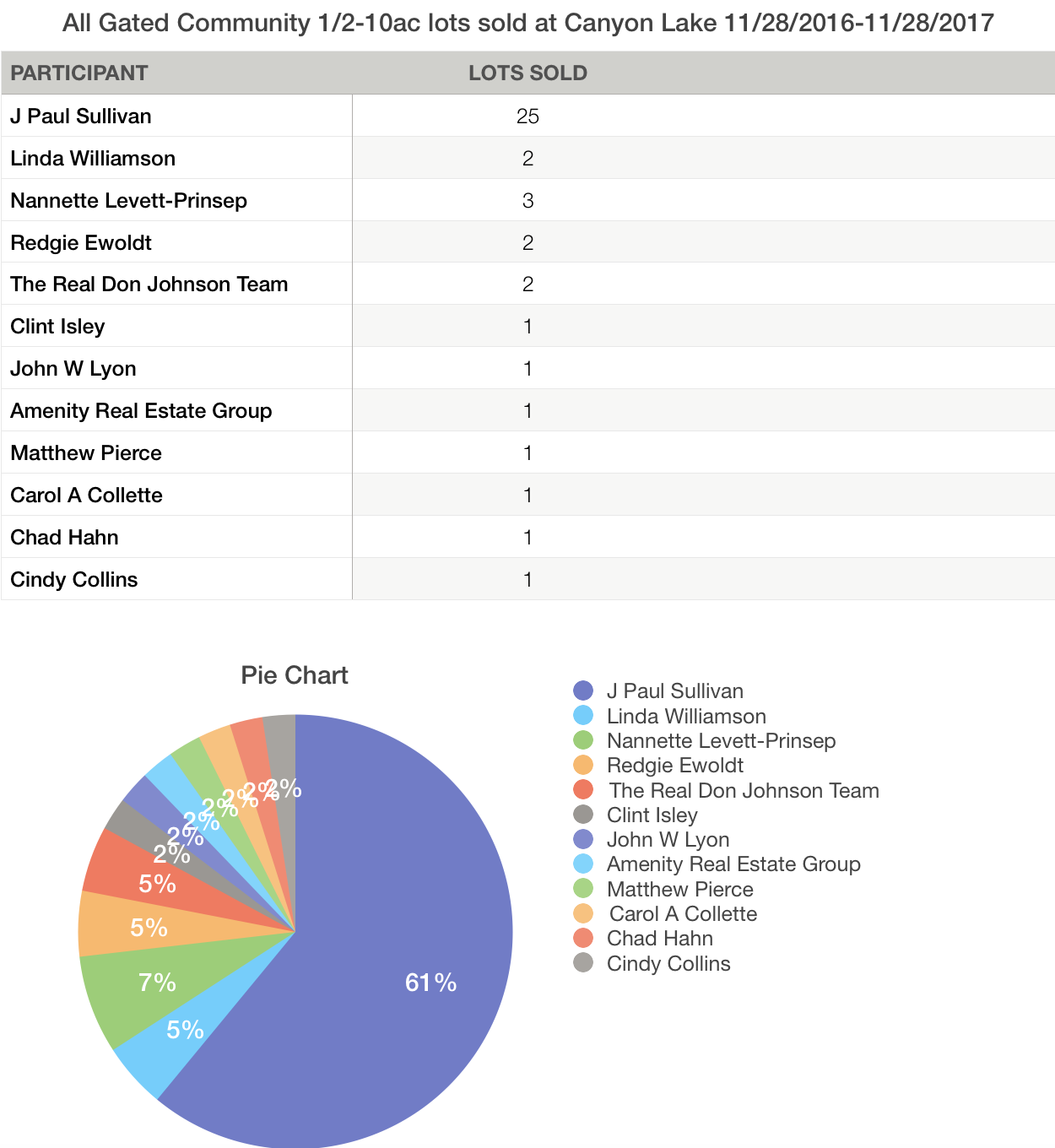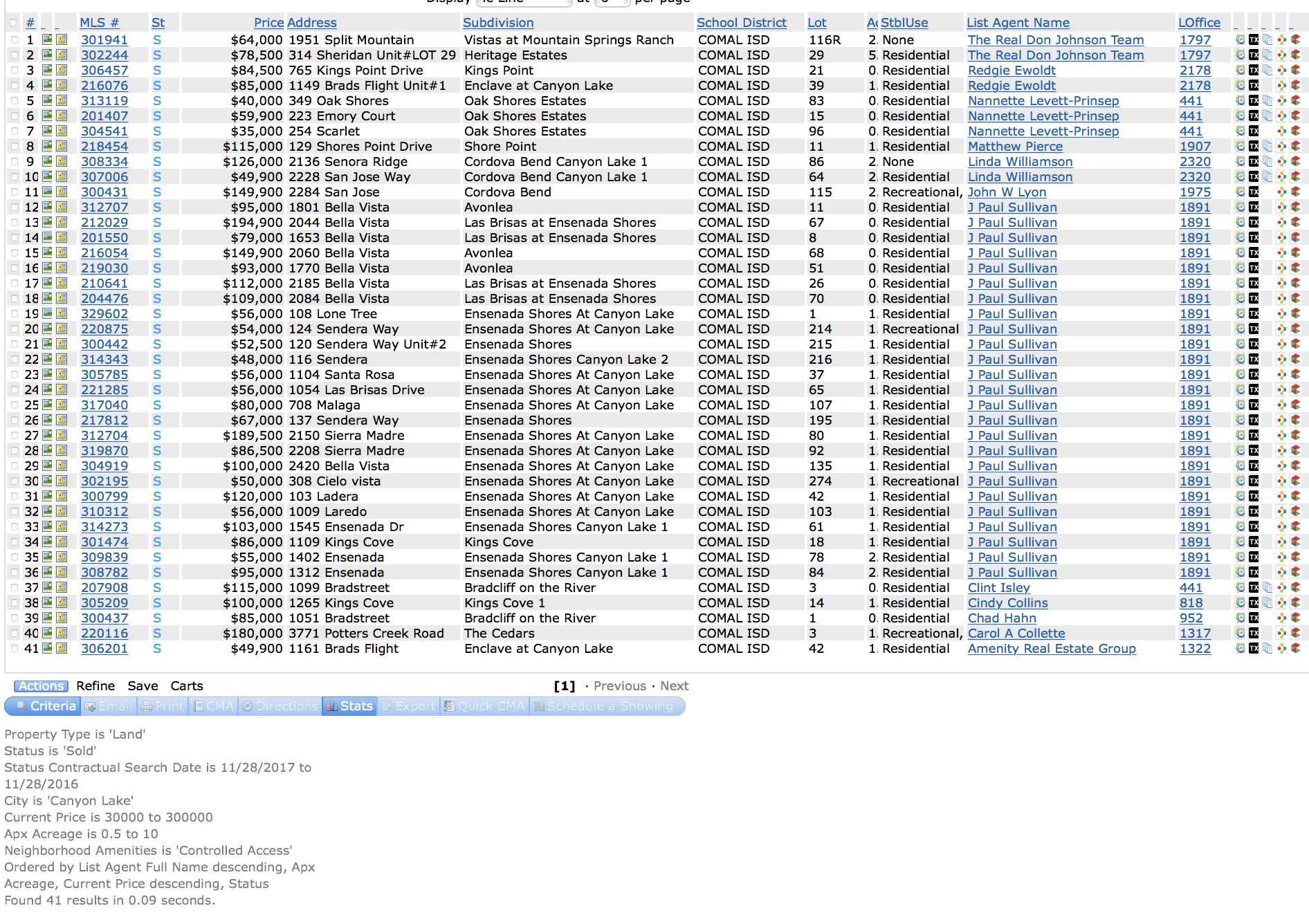 Sullivan Hill Country Properties continues to the the top selling brokerage at Canyon Lake. The list below is showing the ranking report for Residential homes and total volume.